(Wrestling) Domination In Amsterdam
At my location in Amsterdam I offer private domination sessions, including BDSM elements. A domination session can be based on physical overpowering with wrestling elements, on verbal domination or a combination of both. The possibilities in a domination session are different from what I offer as a session wrestler. Mixed wrestling sessions are limited to wrestling related physical domination. Domination sessions however, may include wrestling elements if you are into it.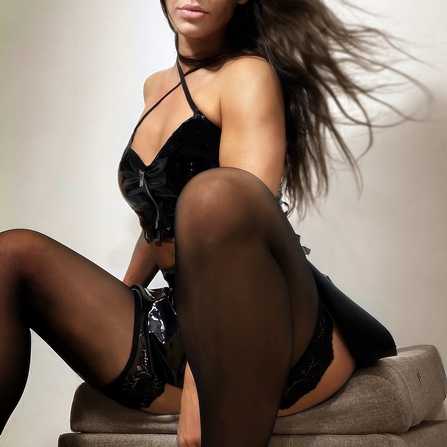 I am tall, physically strong and a technically skilled black belt martial artist. In nearly all cases my ability to control the situation and dominate you does not depend on your initial submissiveness. I could tie you up with or without your cooperation. I could deprive you from oxygen without ropes or other tools to restrain you.
Some clients are into body (muscle) worshipping and/or love that I could physically overpower them and take them out if I wanted to and are not interested in actual wrestling. I am not a commercial BDSM mistress, and although I am absolutely nonjudgmental, I do not participate in edge play and there is a limit to the extent to and the ways in which I enjoy humiliating you. I do, however, have a freaky mind and a sincerely dominant personality right under the surface. My very own mother once told me that if it wasn't for my moral compass, I would make for a splendid dictator. 
I specifically enjoy controlling men. And we both know that is exactly how it should be. I believe there is a word for this.
I am willing to inflict discomfort and pain as means to reinforce my power over you, trigger fear and feelings of powerlessness and to stimulate your nerve system. I will not risk your health, injure you or leave permanent marks on your body.
Having said that, if you deserve to be punished, who am I to deny you a kinky corporal punishment for the pleasure of the both of us. As I suggested, I could tie you up or simply  put you in an inescapable hold in order to treat you with a nice whipping, spanking, CBT, tickle torture or deprivation of oxygen (breath play). And then, of course, there are countless submission techniques, holds, chokes, joint locks I can (safely) apply to you as a black belt martial artist. And, my knowledge of pressure points.
"There is something very real about being humiliated by an absolutely gorgeous female creature who is your superior, even in the one area where you statistically are expected to not be inferior as a male. There is no need to pretend. I am but a servant and a toy under your command", he said.
I can and will definitely humiliate you if this is explicitly requested by you, but never in a severely degrading or personal manner. It might not come as a surprise to you that physical humiliation is my expertise. Besides folding you double like a pretzel or putting you in a cradle hold, I'll be happy to smother your face under my firm buttocks or trapping your head between my killer thighs.
Domination Sessions can be based on or include the common or uncommon fetishes that arouse you. You can safely share them with me and I'll be happy to carry them out if they are within my boundaries. 
Whether I believe we can have a mutually enjoyable session depends on your booking request as a whole, hence I don't offer a list with all possibilities here.
I developed a comprehensive questionnaire for you to inform me about your fantasies, preferences and boundaries in an uncomplicated yet precise manner. 
Prices for domination sessions vary between €300 and €500 for one hour, depending on your specific wishes. 
To book an appointment, you can use the booking form below.  Please use the same email address for the booking form if you made use of the questionnaire